How to Find a Lesbian Life Partner
There are many places to find our true love these days, especially, online. The one person who fills our heart with joy is waiting out there for us, but we scarcely know where to start looking.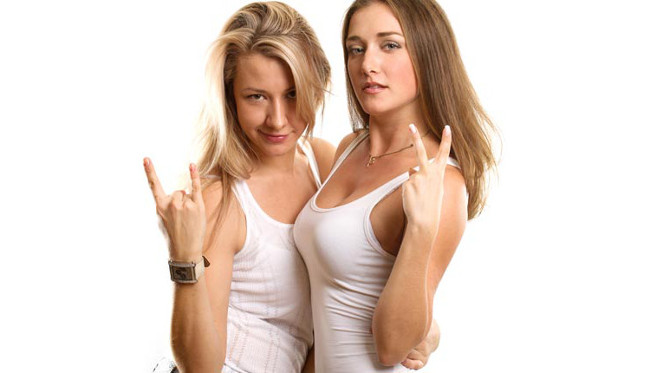 Hunting through the database of lesbian personal ads,
Looking for someone who appears sincere is not always easy.
One of the downsides of online personals is that there is never a guarantee that people are what they claim to be. For this reason it is best to get to know someone online in a private capacity before you meet them in person.
All relationships require compromise and understanding. When you find a woman you gel with, you will find common interests as well as differences. These differences can often compliment one another and work for you both. If you find a woman who likes the same things you do you will just click. On the other hand, opposites do attract, so it is important you know generally what kind of woman you are more likely to hit it off with.
During the initial stages of a new love we all view our partners through those proverbial rose colored glasses until we get comfortable with each other. Then, we may find that her cute little habits start irritating us. This does not mean the relationship is doomed to fail, but it does mean you might should reassess it on occasions to be sure you both still want it.
How she treats you is important. Does she respect you and your views? Does she try to change you or take control of you or is she laid back and calm about the little things you might do? If she is a kind, honest and faithful person you have probably got keeper, but do bear in mind the sort of people we attract are sometimes reflections of who we think we deserve according our beliefs about ourselves.
You might be a kind and giving person but may attract a 'taker' who might treat you with utter contempt. You may feel obliged to stay in the relationship because you feel it is exactly what you deserve. Think extremely carefully about the way you see yourself and offload any freeloaders if you figure out she is not right for you.
Is your partner your mirror? Does she laugh at mostly the same things you laugh at? Does she like the same vacation places you like? Does she like the same romantic things you do? Is she honest with you? Are you honest with her? These searching questions will help you determine whether Miss Right is perfect for you.
Lesbian relationships
They are joint journeys that you both walk along together and yet it can work perfectly on many levels if the true commitment is there on both sides.